About
Temple Street Night Market

Temple Street Night Market is famous around the world as one of the great night markets. Showing the traditional Hong Kong Chinese culture of shopping and eating at nighttime it is a not to be missed destination for any tourist or visitor to the region.

With more interesting stalls and more authentic goods, and better cheaper food, than any other Hong Kong market we are proud of Temple Street Night Market!
About
temple-street-night-market.hk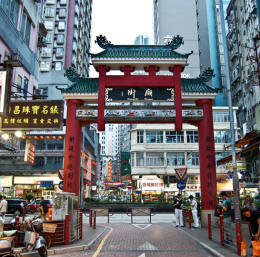 The temple-street-night-market.hk web site is a guide that provides information for the visitors wanting to experience the best of the night market. The site explains how to get here, what to expect, and how best to enjoy this unique Hong Kong attraction. We aim to be the ultimate Temple Street Night Market Guide.
This is a WL Media FastFacts guide.
Interested in other Chinese Night Markets? This one in Hong Kong is only one example, if you are travelling in Asia then also check out these other great choices:
Shi Lin Night Market - The best place in Taipei to experience night-time shopping and eating. With open air snack stalls, deep fried chicken wings, game machines and the fresh fruits that Taiwan is famed for this is a must-see destination.
All over the world in cities that have a Chinese population you will find other night markets, read about this asian tradition in the guide to nightmarkets.